"Therefore, since we are receiving a Kingdom that cannot be shaken, let us be thankful and worship God acceptably with reverence and awe, for our God is a consuming fire." Hebrews 12:28-29
Praise God, we're off to a wonderful start of the school year at WCA.  It's always a joy to welcome students to school and see the excitement in the eyes of a preschooler beginning school for the first time and the enthusiasm of middle school students knowing all the activities that await them during the year.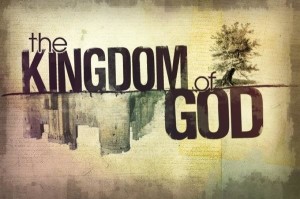 Our school theme this year is "Lord, Build Your Kingdom Here!"   We selected the theme from Hebrews 12:28-29.  God's Word says that those who believe in Christ are called into the family of God as children of God and are in the Kingdom of God.  Our hope and prayer for every student and parent in our school, and everyone that comes onto our campus will be part of the Kingdom of God that only comes through a saving relationship with Jesus Christ.
Listen to Jesus at the onset of his earthly ministry:
Jesus came into Galilee, preaching the gospel of the Kingdom of God, and saying, "The time is fulfilled, and the Kingdom of God is at hand: repent, and believe the gospel."  Mark 1:14-15
Listen again to Jesus as He spoke to Nicodemus, one of the leaders of the Pharisees, in the third chapter of John:
Jesus answered and said to him, "Truly, truly, I say to you, unless one is born again he cannot see the Kingdom of God." John 3:3
Jesus Christ fulfilled prophecy and brought to this earth the Kingdom of God.  It is a spiritual kingdom and the only way to enter this kingdom is to believe in Christ and be born again by the power of the Holy Spirit.  That is what Jesus was proclaiming in Mark 1:15 and that is what Jesus was telling Nicodemus in John 3:3.
And that is what we hope and pray for our students, parents, teachers, and everyone on our campus this year – that Jesus Christ would build His Kingdom in our hearts, lives, families, and throughout our school community.
"Lord, Build Your Kingdom Here!"
May God bless you with His grace, love and truth!