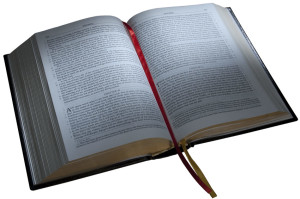 "Stand fast therefore in the liberty by which Christ has made us free." Galatians 5:1
This past week I accompanied a group of 7th grade students and their parents on a school trip to our nation's capital.  I've had the privilege of traveling to Washington, D.C. numerous times and I never get tired of seeing the grand sights and learning more about the history of our great country.
As our group toured the National Archives, I saw once again our founding documents; the Declaration of Independence, Constitution of the United States, and the Bill of Rights.  These amazing documents and the brilliant men who wrote them are a testimony to our God-given heritage.  A heritage that was shaped by the truth of the Bible and Christian principles.
It is well documented by historians that approximately fifty of the fifty-six signers of the Declaration of Independence were Christians and committed to their respective churches.  The writers of the Constitution and Bill of Rights, also a high percentage of them Christian, were educated with the Bible being their main textbook, and the colleges that many of them attended, Harvard, Yale, William & Mary, and Princeton, were all Christian institutions at the time.
Reverend John Witherspoon, a Presbyterian minister and only minister to sign the Declaration of Independence, taught many of the founding fathers while he was the president of the College of New Jersey (later known as Princeton).  One of his students, James Madison, spent an extra year at the College of New Jersey and translated the Bible from Hebrew and Greek to English.  Madison would go on to be the main architect of the Constitution and our fourth president.
From the time of the Puritans and the Pilgrims before them, the Bible was the "founding document" of our country and the source from where many of the early charters, compacts and constitutions were grounded.  Even the wording of the Declaration of Independence that Jefferson wrote so eloquently had hints of previous documents from the early New England settlements stating the body of liberties.
The liberty our founding fathers knew was the liberty that only comes from a creator God. This liberty as articulated in the Declaration of Independence by Jefferson was grounded in the Bible and embedded in the fabric of our nation:
"We hold these truths to be self-evident, that all men are created equal, that they are endowed by their Creator with certain unalienable Rights, that among these are Life, Liberty and the pursuit of Happiness."
I hope and pray the next generation will hold firm to the founding documents of our great nation and the truth of God's Word that these documents were grounded upon.  Most of all, I hope and pray they stand firm in the true liberty in Christ.
Grace, truth and blessings to you!